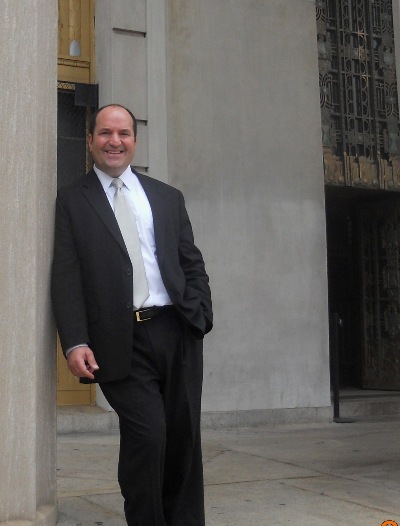 Matthew J. Kluger began his career as a public defender in New Hampshire. Following three years at the New Hampshire Public Defender, Mr. Kluger returned to his home state of New York as one of the founding attorneys at the Bronx Defender where he specialized in violent felony and narcotics cases before establishing the Law Office of Matthew J. Kluger in 1999.

Mr. Kluger has lectured on State and Federal criminal and constitutional issues, and has provided expert commentary to national television networks, newspapers, and National Public Radio. He was a frequent guest commentator on Court TV.

Mr. Kluger holds a B.S. in business and accounting from the State University of New York at Albany (1990) and graduated cum laude from the Benjamin N. Cardozo Law School (1994) in New York City. While at Cardozo, Mr. Kluger participated in the school's Innocence Project run by nationally renowned DNA expert and litigator Barry Scheck. (Click here to read more about the Innocence Project which is credited with exonerating more than 250 wrongfully convicted people through DNA testing).

Mr. Kluger is admitted to practice in New York and New Hampshire State and Federal courts. He is the former President of the NYSACDL Foundation, Inc. and a former vice president and board member of the New York State Association of Criminal Defense Lawyers. Mr. Kluger is a member of the New York Criminal Bar Association, The New Hampshire Bar Association, the Bronx Bar Association, and the Federal Bar Council. He is certified to the Assigned Counsel Plan (18b) Homicide Panel and the prestigious Criminal Justice Act (CJA) Panels for the Southern & Eastern Districts of New York. He is an instructor at Cardozo Law School's nationally recognized Intensive Trial Advocacy Program (ITAP)and serves on the First Department Central Screening Committee. Mr. Kluger has been recognized by his peers as a N.Y. Metro Criminal Defense Super Lawyer every year since 2014.


You can contact Matt Kluger at (718) 293-4900 or mkluger@klugerlawfirm.com

IMPORTANT: Matthew J. Kluger is obviously NOT Matthew H. Kluger, a disbarred attorney who was convicted of insider trading and sentenced in New Jersey federal court to serve a 12 year prison sentence. Read.